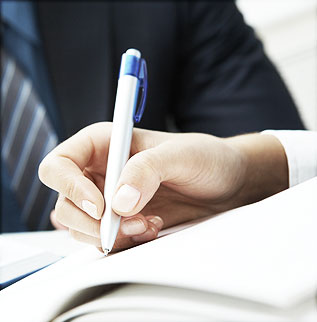 Management Team
Edward Lipkin
President and Chief Executive Officer
Mr. Lipkin founded the company in 1976 and has been a prominent owner and manager of open shopping centers in the United States for over four decades. Since the company's inception, Mr. Lipkin has overseen the development, redevelopment, management, financing and/or restructuring of over 200 commercial properties.
Mr. Lipkin has been a leader in the real estate industry for over three decades. As a past trustee of the International Council of Shopping Centers ("ICSC"), he continues to be an active member with ICSC and is a frequent speaker at ICSC events. As a steering committee member of LOCUS, Real Estate Developers for Transportation Policy Reform (T4America), Mr. Lipkin lobbies Capitol Hill to raise awareness for key issues affecting the industry. Mr. Lipkin is also a founding member of The Wharton Real Estate School at the University of Pennsylvania and The Responsible Property Investing Center ("RPIC") at Harvard University's Kennedy School of Government. RPIC is a nonprofit organization whose mission is to create value for companies and society by improving the economic, social, and environmental profile of the real estate investment. Mr. Lipkin holds a B.S. in Finance from Temple University and has received an honorary Doctor of Business Administration from Spring Garden College.
Howard Levy
Vice President and Chief Operating Officer
Mr. Levy is responsible for the strategy and implementation of the leasing group, the property management group, the development and construction division as well as land use and entitlement efforts. As Chief Operating Officer, he is a key decision maker on all property related matters and has served in this role for more than twenty years.Mr. Levy has been an active participant in both the ICSC and the Urban Land Institute, serving on many panels and participating in its annual conferences. Since joining EBL&S, Mr. Levy has successfully navigated through several real estate cycles and has developed significant strategic ability based on his experience with varied types of commercial real estate projects. Prior to his current position, he was employed by the Philadelphia office of Price Waterhouse. Mr. Levy holds a B.S. in Accounting from Scranton University.
David Simon
Vice President and Chief Financial Officer
Mr. Simon is a Certified Public Accountant with over twenty years of asset management experience. He has served as Chief Financial Officer of EBL&S since 1995 and was formerly the corporate controller for eight years. Throughout his tenure at EBL&S, Mr. Simon has been responsible for the financial management of over 100 retail, commercial and mixed-use properties. Mr. Simon has been instrumental in maintaining enduring relationships with lenders and has experience in financing, refinancing and restructuring commercial real estate debt. In efforts to save underperforming properties from foreclosure, he has successfully negotiated with creditors to modify debt terms to the mutual satisfaction of both lenders and investors. Mr. Simon is responsible for EBL&S' accounting, financial analysis and budgeting and the management of all Securities and Exchange Commission ("SEC") filings. Prior to joining EBL&S, he was a senior auditor at Price Waterhouse. Mr. Simon holds a B.S. in Business with a Major in Accounting from Lehigh University.
Alan Talansky
Vice President of Business Development
Mr. Talansky is responsible for new business ventures and manages the EBL&S development office in San Mateo, California. Mr. Talansky has consulted with and advised Mr. Lipkin and EBL&S since the mid-1970s. Prior to joining EBL&S on a full time basis in 2007, Mr. Talansky was President of United Advisors, a consulting firm specializing in real estate workouts and corporate operations, sales management and structured finance. Earlier in his career, Mr. Talansky founded United Growth Property Management Corporation, an asset management firm. He was also the financial principal of First Atlantic Investment Corporation, an investment banking firm and NASD Broker Dealer specializing in the creation of private placements. Mr. Talansky is a Council Member of Urban Land Institute's Responsible Property Investment Council and has served as the panel chair for the San Jose, Diridon Station Transit Oriented Development Plan. Mr. Talansky attended Ohio Wesleyan University.
Alan Wallen
General Counsel
Mr. Wallen has represented EBL&S on real estate acquisitions, sales, leasing, development, management and financing transactions for the past 15 years. He has extensive experience with agreements of sale, leases and modifications, land use, workouts, property development agreements, property management agreements, commercial loan documents, title insurance, and various other commercial real estate related agreements. Prior to joining EBL&S, Mr. Wallen was a Partner and Co-Chair of the Real Estate Group at Spector Gadon & Rosen P.C. where he focused on nationwide acquisitions, multi-state and multi-property securitized financings, credit tenant lease financing, tax increment financing transactions and high-value workouts and modifications. Mr. Wallen has B.A. degree in political science from Lafayette College and a J.D. from South Texas College of Law. Mr. Wallen is a member of the ICSC and is licensed in Pennsylvania and Texas.
Mike Fedak
Director, Construction and Property Management
Mr. Fedak has been responsible for all aspects of construction and development of projects at EBL&S for over 25 years. He negotiates contracts with architects, engineers, general contractors, subcontractors and suppliers for all contracted work to ensure project directives and goals are achieved within budget and time parameters. He consistently develops and reviews schedules to meet established deadlines and directs construction progress meetings. Mr. Fedak works in coordination with EBL&S regional property managers to direct all maintenance of properties.
Hillary Weiss
Director, Communications and Investor Services
Ms. Weiss is a Certified Public Accountant with over 20 years of real estate finance, development and tax experience. She directs investor management, communications and marketing initiatives. She has also been involved in project development for new business ventures, strategic planning and tax compliance for EBL&S. Ms. Weiss began her career as a consultant at Deloitte specializing in auditing, tax planning and compliance for real estate and financial services clients. She worked at Historic Landmarks for Living as a financial syndication analyst structuring and marketing historic tax credit offerings for investors. Ms. Weiss is a member of the American Institute of Certified Public Accountants and holds a B.S. in Economics with a Major in Accounting from Brooklyn College.
Robert McKinney
Director, Tax Planning and Compliance
Mr. McKinney has managed the EBL&S tax and compliance department since 1988. He has significant experience in the areas of real estate syndication, property acquisition and disposition transactions and tax planning for debt modification and restructuring. He manages EBL&S's tax reporting function which generates thousands of K-1s to investors on an annual basis. Mr. McKinney is a Certified Public Accountant and earned a B.S. and M.S. from Villanova University and an M.B.A. from Temple University.